SCIENTIFIC UNDERSTANDINGS OF OUR COMMON IMMORTALITY AND DIVINITY
Ancient history tells us. Indigenous cultures tell us, enlightened masters and spiritual gurus tell us, modern philosophers and now modern science all tell us the same thing - "We Are all One. We Are All That Is. There is no separation between any 'part' of the universe, the cosmos, or the divine with you or me." As such, You Are Infinite, You Are Eternal, You Are God. And more importantly,
You Are Me.


This website is a collection of links to the various voices that I believe have been saying this same thing throughout human history. The blog is my interpretation of these voices, and what has been called ' The New Story of Cosmology.' I am no expert, and I might be wrong, but these ideas work for me. If you have ever questioned the traditional story that modern society has given you I hope this 'New Story' might work for you too.
To purchase the newly released book, visit Amazon today.


Namaste
​Martin Luther King Jr said, "Darkness cannot drive out darkness, only light can do that. Hate cannot drive out hate, only love can do that." Beautiful words, and scientific truth.

Scientists tell us there is no such thing as dark. That all there is is light. We cannot add 'dark' to something but can only take away light. 'Dark' then is simply the absence of light.

Scientists tell us there is no such thing as cold. That all there is is heat energy. We cannot add 'cold' to something but can only take away heat. 'Cold' then is simply the absence of heat.


---

Heat and light are one and the same thing. All that exists in the material world is a unified field of pure energy that is both heat

and

light. 'Dark' and 'cold' are therefore illusion – they do not exist.

Likewise, there is no such thing as fear. All there is is Love. Psychologists tell us that our only two emotions are love and fear. And so 'fear' is simply the absence of love.

The unified field of spacetime known as Cosmos – the tiny vibrating strings of pure energy that You Are – we can call heat, we can call light, and we can call love.

Those who describe encounters with Oneness describe the experience of overwhelming and inexplicable, infinite love. Love is your one and only true nature. It is only within our delusion of separation that we experience an absence of this infinite love – the delusion of fear, and its associated feelings and experiences.

​

But the truth is that All There Is is Love. I don't know if Dr King was a scientist or not, but he was spot on the money. There is nothing we need to do but to love and be loved. In reality, this is all we can do. We have nothing to fear. We have nothing to lose. We cannot die. You Are nothing but Infinite, Eternal, Divine Love. It can be no other way.

​

by Mark Ellison

Mark is a husband, father of four, teacher of high school Science, Study of Religion and Health & Physical Education, and facilitator of various student retreats and social justice and advocacy programs. He has a Masters of Educational Leadership, a Bachelor of Applied Science, a Certificate III in Systematic Theology, and a passion for learning more about ultimate reality. The thoughts within this blog are my most recent learnings from this journey.

Archives

January 2018
April 2016
March 2016
February 2016
January 2016
November 2015


Categories

RSS Feed
Powered by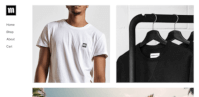 Create your own unique website with customizable templates.