I Am so You Are
This website and blog is my interpretation of The New Story of Cosmology. This 'new story' is not new at all - it is ancient. It has been the cornerstone of indigenous spiritualities for tens of thousands of years. It is the radical promise of salvation echoed by enlightened masters, mystics, sages, and gurus throughout modern civilisation. It is the realisation of the ever-growing number of individuals contributing to the shift in human consciousness taking place in our world today. But most significantly, what is new about 'the new story' is that today it is being confirmed by modern science.

This New Story of Cosmology, along with the countless voices who have proclaimed its truth throughout history, all say the same thing:
We are

all One. The entire Cosmos is One completely interconnected, interrelated, and indivisible Whole. There is no separation between 'you'

and anything else in the unfathomable vastness of creation. As such You Are Creation. You Are All That Is. As All That Is You Are literally Infinite, You Are literally Eternal, and You Are literally God! More importantly, as You Are All That Is, You Are are literally Me!

For me, the realisation You Are Infinite, Eternal, God, and Me, is the end of suffering, and the foundation of overwhelming peace, belonging and purpose. It is the realisation that You Are Beautiful, You Are Perfect, and You Are Sacred. That You Are the most beloved being in all of creation.



Throughout history the divine has described itself simply as "I Am". And because "I Am" so "You Are!"


This site is a collection of thoughts, evidence, and links to the various voices and experiences that have been saying this same thing throughout human history – that confirm our shared divinity and immortality. I hope you like it.
Namaste
Powered by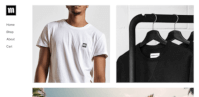 Create your own unique website with customizable templates.