SCIENTIFIC UNDERSTANDINGS OF OUR COMMON IMMORTALITY AND DIVINITY
Ancient history tells us. Indigenous cultures tell us, enlightened masters and spiritual gurus tell us, modern philosophers and now modern science all tell us the same thing - "We Are all One. We Are All That Is. There is no separation between any 'part' of the universe, the cosmos, or the divine with you or me." As such, You Are Infinite, You Are Eternal, You Are God. And more importantly,
You Are Me.


This website is a collection of links to the various voices that I believe have been saying this same thing throughout human history. The blog is my interpretation of these voices, and what has been called ' The New Story of Cosmology.' I am no expert, and I might be wrong, but these ideas work for me. If you have ever questioned the traditional story that modern society has given you I hope this 'New Story' might work for you too.
To purchase the newly released book, visit Amazon today.


Namaste
Nearly three years ago, when asked what "The New Story of Cosmology" tells me I answered "it tells me you are infinite, you are eternal, and you are God. And therefore you are me." I knew straight away that I had just clearly and succinctly defined my own spiritual belief, and summarised what I believe is the key to true inner (and therefore outer) peace. I have found this pretty hard to explain though, and so two years ago I started writing a book of the same title. So here is the initial introduction, written during the second half of 2013 to give you an overview of what this website is all about.

It has evolved somewhat since then, but the

essence

is the same:

---

INTRODUCTION"A human being is part of the whole, called by us 'Universe'; a part limited in time and space. He experiences himself, his thoughts and feelings as something separated from the rest—a kind of optical delusion of his consciousness. This delusion is a kind of prison for us, restricting us to our personal desires and to affection for a few persons nearest us. Our task must be to free ourselves from this prison."

~ Albert Einstein

So what does it mean to say you are infinite, you are eternal, you are God?

You are infinite – you are everyplace and everywhere. There is nowhere in the unimaginable vastness of the cosmos (and beyond the cosmos) that you are not.You are eternal – you have always been, and you always will be. You will never end.You are God – if you have an idea in your head that God can either be proved or disproved – that it is even possible to debate the existence of God – then that idea is not God. God is simply the sum reality of all that is – whatever that is - and therefore the only reality. That reality is incontestable. That reality is you!

To many people of faith, this final statement will be highly offensive. It does not need to be. Each of the major faith traditions preach the divinity that exists within each human being. The problem is that few people have ever taken it seriously. Far from threatening an individual's faith, realising the truth in the above statements can deeply strengthen and enhance their belief system and spirituality.

At your most fundamental level of awareness and being you already know this. The conscious human mind has tricked you into believing otherwise – to believing you are a tiny, separate being, limited, as Einstein puts it, in time and space. As arguably the greatest mind in history, Einstein's greatest ever insight can be found in the quote above. Our task must be to free ourselves of the prison that is our illusion of being separate from the rest of creation. This book will help you rediscover the truth that you have always known.

Most importantly however, this book will give you the realisation that, as you are infinite, eternal, and God, then you are inextricably ME. You ARE every other person, and every creature on the planet. You are the planet! You are creation, you are life itself. The implications of this realisation are profound. "Knowing" this – actualising this realisation in "your" life – means you love all of creation as yourself. It means the end of hate, anger, violence – the end of war, famine and suffering. It is the foundation of true inner (and therefore outer) peace.
​

Author's note: As a completely amateur writer, I claim to be an expert on zero of the fields that will be discussed in the following pages! There are dozens of experts, books, videos and studies that provide much greater detail on the absolute interconnectedness of all of creation. My purpose here is not to replicate any of this work, but to share various scientific understandings I have gleamed from numerous sources that confirm the deep inner knowingness that is a part of our innermost being. Most importantly, my purpose is to make clear the profound spiritual implications this knowledge can have on human consciousness and the future of the planet. As such, I apologise for any inaccuracies or inadvertent plagiarism!

by Mark Ellison

Mark is a husband, father of four, teacher of high school Science, Study of Religion and Health & Physical Education, and facilitator of various student retreats and social justice and advocacy programs. He has a Masters of Educational Leadership, a Bachelor of Applied Science, a Certificate III in Systematic Theology, and a passion for learning more about ultimate reality. The thoughts within this blog are my most recent learnings from this journey.

Archives

January 2018
April 2016
March 2016
February 2016
January 2016
November 2015


Categories

RSS Feed
Powered by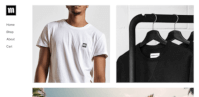 Create your own unique website with customizable templates.