SCIENTIFIC UNDERSTANDINGS OF OUR COMMON IMMORTALITY AND DIVINITY
Ancient history tells us. Indigenous cultures tell us, enlightened masters and spiritual gurus tell us, modern philosophers and now modern science all tell us the same thing - "We Are all One. We Are All That Is. There is no separation between any 'part' of the universe, the cosmos, or the divine with you or me." As such, You Are Infinite, You Are Eternal, You Are God. And more importantly,
You Are Me.


This website is a collection of links to the various voices that I believe have been saying this same thing throughout human history. The blog is my interpretation of these voices, and what has been called ' The New Story of Cosmology.' I am no expert, and I might be wrong, but these ideas work for me. If you have ever questioned the traditional story that modern society has given you I hope this 'New Story' might work for you too.
To purchase the newly released book, visit Amazon today.


Namaste
"Death is not the opposite of life – life has not opposite" – Eckhart Tolle

It is a stark realisation for most when we first recognize that our sun will one day erupt, devouring everything on earth before spewing itself and everything within our solar system into countless trillions of specks of space dust. But the realisation that you are infinite – that you are one with all that is, is the realisation that the 'death' of our sun is as inconsequential as the death of one of your own skin cells. For it is through the constant 'death' of every form within the universe that new forms are brought into existence.

---

Every day billions of the cells within your body 'die' before being recycled throughout the rest of creation. Every day billions of organisms – from the microscopic to the plants and animals we consume – 'die' to provide the proteins and sugars that become 'your' body, or to create new life forms elsewhere. In the same way, the creation of our sun and our own earth, with everything upon it, would not have been possible if not for the explosive supernova death of our own ancient mother star. We literally became the stardust that was the result of this cataclysmic event. Likewise, it is the 'death' of our own sun and our own earth, that will enable the atoms that make up your body right now to continue the cycle of life and death through countless generations of stars for trillions of years into the future!

From star dust you were born, and to star dust you shall return!

As you are one with all that is and therefore infinite, by definition you are also eternal. The most basic, commonly accepted science tells us:

That the DNA in your body right now is part of one living organism which became 'life on earth' and which has existed for more than 3.5 billion years.
That every atom in your body right now was formed in the death of our mother star five billion years ago.
That every subatomic particle that creates every atom of your body right now was formed in the milliseconds following the the Big Bang almost 14 billion years ago.
That every speck of matter that is in your body right now will exist in some form for at least ten thousand trillion trillion trillion trillion trillion trillion trillion trillion years!
That regardless of the enormous scale of time that exists in the universe, time itself is actually an illusion! That everything that has ever happened or ever will happen, is in fact happening in this one eternally present Now moment! (We will deal with this in a later blog).

​

Theoretical physics then suggests a whole range of baffling possibilities as to the eventual fate (and 'past lives') of our universe. From "Big Bounce" to "Big Rip" to "False Vacuums", "Many Worlds", and various other multiverse theories, what these scientists all agree on, is that eternity is eternity! That the law of conservation of energy holds true for all of creation – that the infinite field of pure potential energy that we are cannot ever be created or destroyed, but can only ever change form. Science provides confirmation of the concepts of reincarnation and eternal life – we are reincarnated and reborn not once or twice, but an infinite number of times, through an infinite number of manifestations of the One Life that We Are, and which can never end.

What do you think?

Love and peace and Namaste

by Mark Ellison

Mark is a husband, father of four, teacher of high school Science, Study of Religion and Health & Physical Education, and facilitator of various student retreats and social justice and advocacy programs. He has a Masters of Educational Leadership, a Bachelor of Applied Science, a Certificate III in Systematic Theology, and a passion for learning more about ultimate reality. The thoughts within this blog are my most recent learnings from this journey.

Archives

January 2018
April 2016
March 2016
February 2016
January 2016
November 2015


Categories

RSS Feed
Powered by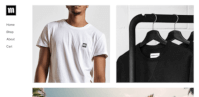 Create your own unique website with customizable templates.