SCIENTIFIC UNDERSTANDINGS OF OUR COMMON IMMORTALITY AND DIVINITY
Ancient history tells us. Indigenous cultures tell us, enlightened masters and spiritual gurus tell us, modern philosophers and now modern science all tell us the same thing - "We Are all One. We Are All That Is. There is no separation between any 'part' of the universe, the cosmos, or the divine with you or me." As such, You Are Infinite, You Are Eternal, You Are God. And more importantly,
You Are Me.


This website is a collection of links to the various voices that I believe have been saying this same thing throughout human history. The blog is my interpretation of these voices, and what has been called ' The New Story of Cosmology.' I am no expert, and I might be wrong, but these ideas work for me. If you have ever questioned the traditional story that modern society has given you I hope this 'New Story' might work for you too.
To purchase the newly released book, visit Amazon today.


Namaste
When our distant ancestors looked to "the heavens" and to the world around them, they would have been blown away with the most incredible sense of wonderment, awe and mystery – just as we were as children. But then along came science, and for many people today – particularly young people – we think that science has explained everything. We think that science has described a lifeless, sterile, and mechanical void of empty space. We think that science had deadened the universe, and the idea of God.

---

But nothing could be further from the truth. Our most modern science, through the fields of cosmology, quantum mechanics, theoretical physics, noetics, genetics and neuroscience, describes a universe that is so much more unbelievably mysterious,
wondrous, majestic, and awesome than even our ancestors could possibly have imagined. As we journey into the furthest reaches of space, into the depths of the subatomic world, and into the extraordinary web that links all together, we find a reality that seems more like science fiction than reality – a world that is unbelievably confusing, spooky, and just plain weird – a world where quite literally anything is possible! The new science is telling us that what we don't know is far, far more than what we do. Far from explaining everything, for every new discovery science creates even greater mystery – for every answer it provides, science creates many more questions still.

Of course, theories come and theories go, and what is undisputed fact today, is an embarrassing mistake tomorrow. Science will never come close to understanding the true nature of ultimate reality, but with each new incredible discovery, and each new brain-warping theory, I believe science points us closer and closer to the undeniable truth that the entire cosmos is inextricably linked - that We Are all One, and that as there is only One,

You Are

The One!

​

We will delve into this science in the posts to come, but for now check out my

QUOTES page to see just what the world's leading scientists and others are saying.

​Namaste

by Mark Ellison

Mark is a husband, father of four, teacher of high school Science, Study of Religion and Health & Physical Education, and facilitator of various student retreats and social justice and advocacy programs. He has a Masters of Educational Leadership, a Bachelor of Applied Science, a Certificate III in Systematic Theology, and a passion for learning more about ultimate reality. The thoughts within this blog are my most recent learnings from this journey.

Archives

January 2018
April 2016
March 2016
February 2016
January 2016
November 2015


Categories

RSS Feed
Powered by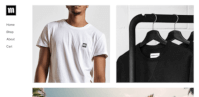 Create your own unique website with customizable templates.