SCIENTIFIC UNDERSTANDINGS OF OUR COMMON IMMORTALITY AND DIVINITY
Ancient history tells us. Indigenous cultures tell us, enlightened masters and spiritual gurus tell us, modern philosophers and now modern science all tell us the same thing - "We Are all One. We Are All That Is. There is no separation between any 'part' of the universe, the cosmos, or the divine with you or me." As such, You Are Infinite, You Are Eternal, You Are God. And more importantly,
You Are Me.


This website is a collection of links to the various voices that I believe have been saying this same thing throughout human history. The blog is my interpretation of these voices, and what has been called ' The New Story of Cosmology.' I am no expert, and I might be wrong, but these ideas work for me. If you have ever questioned the traditional story that modern society has given you I hope this 'New Story' might work for you too.
To purchase the newly released book, visit Amazon today.


Namaste
Tonight I am sleeping on a footpath outside the Lady Cilento Children's Hospital in Brisbane, alongside 100 others. We are here, along with the hundreds who have been camped out for the past eight days, because of a little girl inside. A one year old baby, known only as Asha, was badly burned by boiling water in the tent which is her indefinite home in the refugee detention centre on the tiny isolated Pacific island of Nauru. For years, the Australian government has been sending asylum seekers attempting to enter Australia by boat to detention centres on Nauru, and on the other small Pacific island of Manus Island. And for years, despite media blackouts and threats of punishment for anyone speaking out, numerous first-hand reports have described inadequate and unsafe living conditions, severe depression, self-harm and attempted suicides within these centres.

---

And then last week, the High Court of Australia ruled in favour of the Australian government's decision to deport baby Asha and her family back to Nauru, along with 264 other asylum seekers, including 37 babies born here on Australian soil. In response, doctors here in Brisbane have refused to discharge Asha, citing a duty of care to only discharge children into homes where they will be safe.

And so here we are, standing is support of these doctors, and standing alongside baby Asha, her family, the other asylum seekers facing deportation, and the women, men, and children still being held indefinitely on Nauru and Manus Island today. Why are we here? Why am I here? The truth is I am here for myself. I am here because it is in my own best interests to be here – on an individual level, and on a cosmic level. I am here for 'the little me',

and

'The Big Me'.

At the individual level, science has shown that the little me is hard-wired to respond with compassion to those who are suffering – that mirror neurons in my brain trigger the same emotional response as that experienced in the people I see, and thus, that my wellbeing is bound up with your wellbeing. But more significantly, science has shown that when I reach out to support someone in need, when someone reaches out to support

me

in my need, or even when I

see

someone else reach out to support someone in need, my body is flooded with feel-good and self-healing hormones. My body literally becomes healthier when I help others. My mental and emotional state literally becomes healthier when I help others.

But the physiological benefits to the little me are just an added bonus. Most significantly, it is "The Big Me" – the real Me that is All That Is – that benefits when I reach out to others in need. In his book,

One Mind: How Our Individual Mind Is Part of a Greater Consciousness and Why It Matters

, Dr Larry Dossey describes the regular occurrence throughout the world of people who place their own lives at great risk in order to save the lives of others. Dr Dossey explains that in such instances it is not a conscious decision to be nice, or to do the right thing, that causes this reaction, but is instead our natural instinctual response. These instincts override 'common sense' which tells us to preserve our 'own life.' As we know, our instincts have evolved to ensure our survival. But if this particular instinct puts 'my own' survival

at risk

, how can it help 'me' to survive? Clearly, this instinct must be operating not at the level of the little me, but of The Big Me. Dr Dossey explains that in such instances, the real me – which is the

One Shared Mind –

shines through the illusion of the individual ego. In moments of life and death, this sub (or supra)-conscious One Mind overrides my individual consciousness, knowing that communal survival is more important than individual survival.

We are all one. At a cosmic level then, in reaching out to support 'someone else' in need, I am actually reaching out to support myself – All of Me. When we respond to 'others' with fear – when we exclude them, when we subject them to inhumane conditions, and when we lock them as children on island prisons – the whole world experiences fear. The whole world suffers. But every time we respond with love for 'others' – when we welcome people fleeing terror, when we stand with them in solidarity, when we sleep on the footpath tonight to defend the little girl inside – the

whole world

is bathed in love.

Reports tell us that immigration officials may forcibly remove Asha from the hospital tomorrow morning. Whether that happens or not, the one hundred people here tonight, the 200 school students who stood here two days ago, the hundreds who have stopped here over the past week, and the billions sharing acts of kindness around the world every day, are flooding our world, and therefore

ourselves

with love. I am here to experience love – and it is awesome!

I just need to remember to do it more often!

* 8 hours later the Australian Immigration Department agreed in the short term to release Asha and her parents into community detention here in Australia rather than being sent back to Nauru. This is a great result. Now we stand in love for the others #LetThemStay

​

by Mark Ellison

Mark is a husband, father of four, teacher of high school Science, Study of Religion and Health & Physical Education, and facilitator of various student retreats and social justice and advocacy programs. He has a Masters of Educational Leadership, a Bachelor of Applied Science, a Certificate III in Systematic Theology, and a passion for learning more about ultimate reality. The thoughts within this blog are my most recent learnings from this journey.

Archives

January 2018
April 2016
March 2016
February 2016
January 2016
November 2015


Categories

RSS Feed
Powered by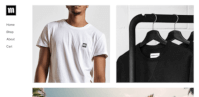 Create your own unique website with customizable templates.