SCIENTIFIC UNDERSTANDINGS OF OUR COMMON IMMORTALITY AND DIVINITY
Ancient history tells us. Indigenous cultures tell us, enlightened masters and spiritual gurus tell us, modern philosophers and now modern science all tell us the same thing - "We Are all One. We Are All That Is. There is no separation between any 'part' of the universe, the cosmos, or the divine with you or me." As such, You Are Infinite, You Are Eternal, You Are God. And more importantly,
You Are Me.


This website is a collection of links to the various voices that I believe have been saying this same thing throughout human history. The blog is my interpretation of these voices, and what has been called ' The New Story of Cosmology.' I am no expert, and I might be wrong, but these ideas work for me. If you have ever questioned the traditional story that modern society has given you I hope this 'New Story' might work for you too.
To purchase the newly released book, visit Amazon today.


Namaste
​Some people have had indescribable mystical experiences – perhaps through meditation, substances, or through random 'spontaneous awakening' – when people simply know they are One with All That Is. I have not. But I have experienced the glimpses of Oneness that we have all experienced from time to time – brief moments of complete and utter peace, when there is not a care in the world, where everything is absolutely perfect, when there is a profound sense of belonging.


---

These moments have been called 'God moments', 'thin places', 'aha moments', or 'grace attacks' amongst other attempts to describe them. Whatever you want to call them, while these moments are often unpredictable, we can seek them out through deliberate engagement in various practices. These practices are as ancient as they are modern-day fad, and while many, can be categorized into five general areas I will call 'Gateways to Oneness'.*

At times when I find myself excessively caught up in ego and the delusion of separation, I can usually identify one or more of these gateways that I haven't opened in a while and then attempt to do so to experience more of the Oneness I know I Am.

So here is a brief summary of the gateways – we might delve deeper into each in future posts:

The Intellectual Gateway

This is what this blog and other spiritual writings offer an opening for. For me, having a mind that is open to all possibilities, that continues to grow and develop, to discover new findings and ways of thinking, is what allows our subconscious awareness of Oneness to bubble to the surface and enter the conscious mind. Responding with wonderment and awe to various intellectual philosophies and physical realities then allows this underlying knowingness to override (for a time) the delusion of separateness created within the thinking human mind. This gateway is only ever a starting point though, and needs the others to turn intellectual ideas into felt experiences.

The Relational Gateway

It is well known that restricting a person to solitary confinement for any extended period of time will almost always cause them to go mad. Being one with every other person on the planet we crave connection with one another. For hundreds of thousands of years we humans lived in close-knit family and community groups. It is only in the past 10 000 years, and particularly the last 100 years, that we in the West have cut ourselves off more and more from these crucial community bonds, through bigger houses, taller fences, longer work hours, and more and more time looking at electronic devices and screens. To experience Oneness we must connect in deep and meaningful ways with 'One Another'.

The Creational Gateway

Again, for hundreds of thousands of years, we lived deeply embedded within the natural world – we relied on it for our sustenance, we used its rhythms to guide all of our own, and we couldn't help but simply know we were One with It All. But again it is only in the last fraction of a percent of our journey as a species that we have cut ourselves off from nature. We know we become rejuvenated, and feel at peace, and at One, when in the surf, the forest, the desert, and when under the stars. And yet we do it so rarely. This is perhaps the easiest gateway to enter – we just need to do it!

The Activist Gateway

Under our realisation of Oneness, the phrase 'it is in giving that we receive' becomes a given. In helping 'others' we are quite literally helping ourselves. Our most profound experiences of connection with other human beings comes from moments of service, of solidarity, compassion and empathy. I don't help you for you, I help you for me (for we) – because You

Are

Me!

The Contemplative Gateway

I've saved this for last because I reckon it is the key (one of two anyway). It is through stillness and silence – meditation and mindfulness – living in the present moment – that the thinking human mind (the ego / delusion of separation) actually dissolves, leaving the awareness of Oneness as the "All There Can Be". This is the practice common to all religious a spiritual traditions, and central to the lifestyle of all ancient and indigenous societies. We will definitely cover this one in more detail in future posts.

Modern science has shown that when engaged in each of the practices described above, the body releases its own feel-good and regenerative hormones. So in addition to the psychology of Oneness, there is a specific physiology at play in the body that encourages the 'individual' to feel peace and belonging when connecting with that which is 'other' than the 'self.' Again, I'll have more to say about this in the coming weeks.

​

These five gateways are reasonably easy to approach, but the key which unlocks the true potential of each, in addition to contemplation, is love. In my experience, and from the testimony of others, I believe all 'God moments,' 'thin places,' 'grace attacks,' etc, are either characterised by, or elicited through, a profound sense of abundant, overwhelming love. It is why the command to love God, love neighbour, and love self, is at the core of every spiritual teaching, and why love

is

the ultimate reality of All That Is. Again, we don't love for 'another,' we love for The One, which is You! Love flows in and through each of the gateways described above, as the sea on which all is made manifest, and as the glue holding everything together. We will talk more about this in future posts also.

​

For the time being, which of these gateways have you not visited for a while, and which do you want to open again today?

​* borrowed from Brisbane Catholic Education's "Gateways to Spirit"

by Mark Ellison

Mark is a husband, father of four, teacher of high school Science, Study of Religion and Health & Physical Education, and facilitator of various student retreats and social justice and advocacy programs. He has a Masters of Educational Leadership, a Bachelor of Applied Science, a Certificate III in Systematic Theology, and a passion for learning more about ultimate reality. The thoughts within this blog are my most recent learnings from this journey.

Archives

January 2018
April 2016
March 2016
February 2016
January 2016
November 2015


Categories

RSS Feed
Powered by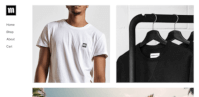 Create your own unique website with customizable templates.